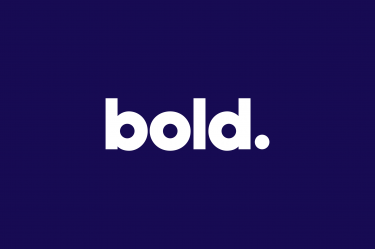 Democratizing Philanthropy.
Today, the average student in the US pursuing a degree in higher education will graduate more than $30,000 in debt, and won't be able to pay it off until they're in their forties. With more than 700% student debt growth in the last 15 years, paying for education is daunting for most, and downright impossible for many. It's a $1.6T problem that is handicapping our next generation.
Bold was founded to help fight that problem through the democratization of philanthropy. On their website, any person and/or any company can create a customized scholarship, fellowship, or grant in minutes with the confidence that the award will go to a high-impact individual who will be unlocked to change the world.
The founders of Bold came to Mast to help create an identity as powerful and impactful as their message. We worked with them to develop an identity system that would establish a strong and trustworthy look for their organization across all platforms.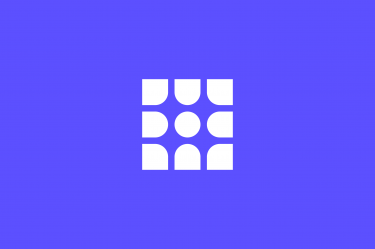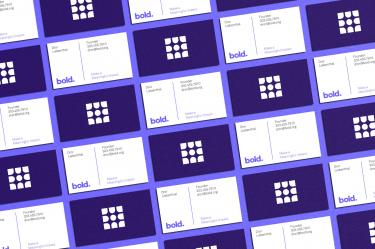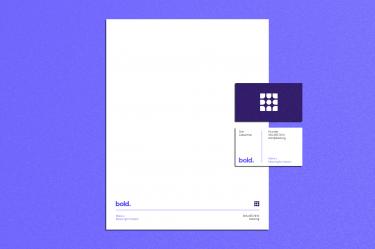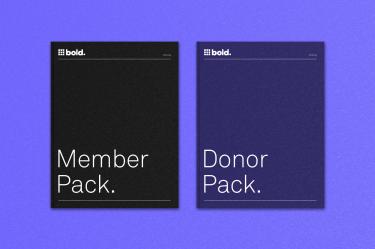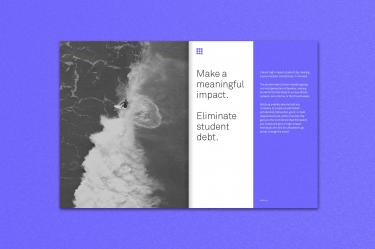 When developing the symbol, we knew it had to be as strong as the name, while still representing the idea of change. It was designed to showcase that a ripple of change can emanate across the community through a central point. The symbol embodies the idea that Bold is at the center of positive, systematic change.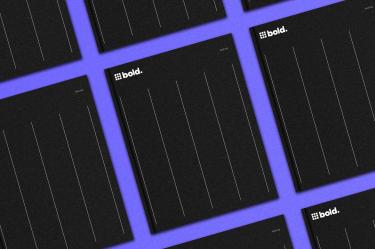 With a name like Bold, much like the symbol, the wordmark could be anything but. We created a wordmark that would be strong yet still perceived as approachable. The overly round nature of the wordmark creates a secure link to the symbol while embodying a friendly persona.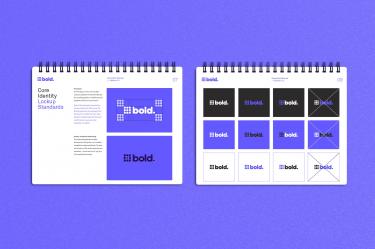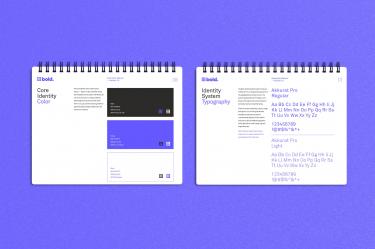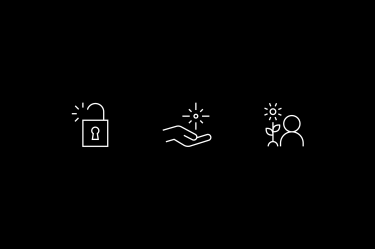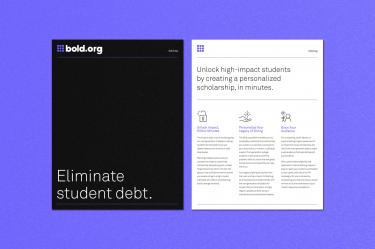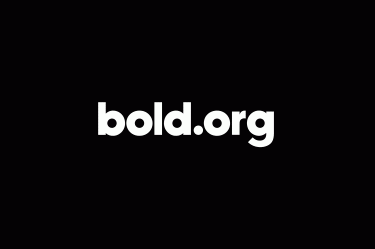 The founders wanted to be known as both "bold." and "bold.org" to show the URL when needed, but to also draw attention to their organization status. We worked with them to create a flexible system that would allow for both use-cases to be utilized seamlessly throughout the system.
The flexible linework system creates a frame; a frame for any content to be viewed, this could be a short statement, a long statement, photography, or even illustration. All while still feeling like a cohesive part of the Bold identity system.